(Above: Nobel and Pulitzer Prize-winning novelist and 1979 Barnard commencement speaker Toni Morrison; a documentary about Morrison, The Pieces I Am, will screen at the Athena Film Festival on Sunday, March 1.)
For Barnard College's Africana Studies Department, Black History Month (February 2020) is celebrated 24/7, 365 days of the year. Faculty research and writing, events in progress and continuing long after February, alumnae who are publishing books on black feminism and the Harlem institution-partnered Harlem Semester's exploration of the neighborhood's rich legacy — all help to stretch and broaden the study of what it means to be black in America and beyond. Below, the Africana Studies Department shares what they're doing to advance the conversation outside of February and Barnard.
There's Freedom in Music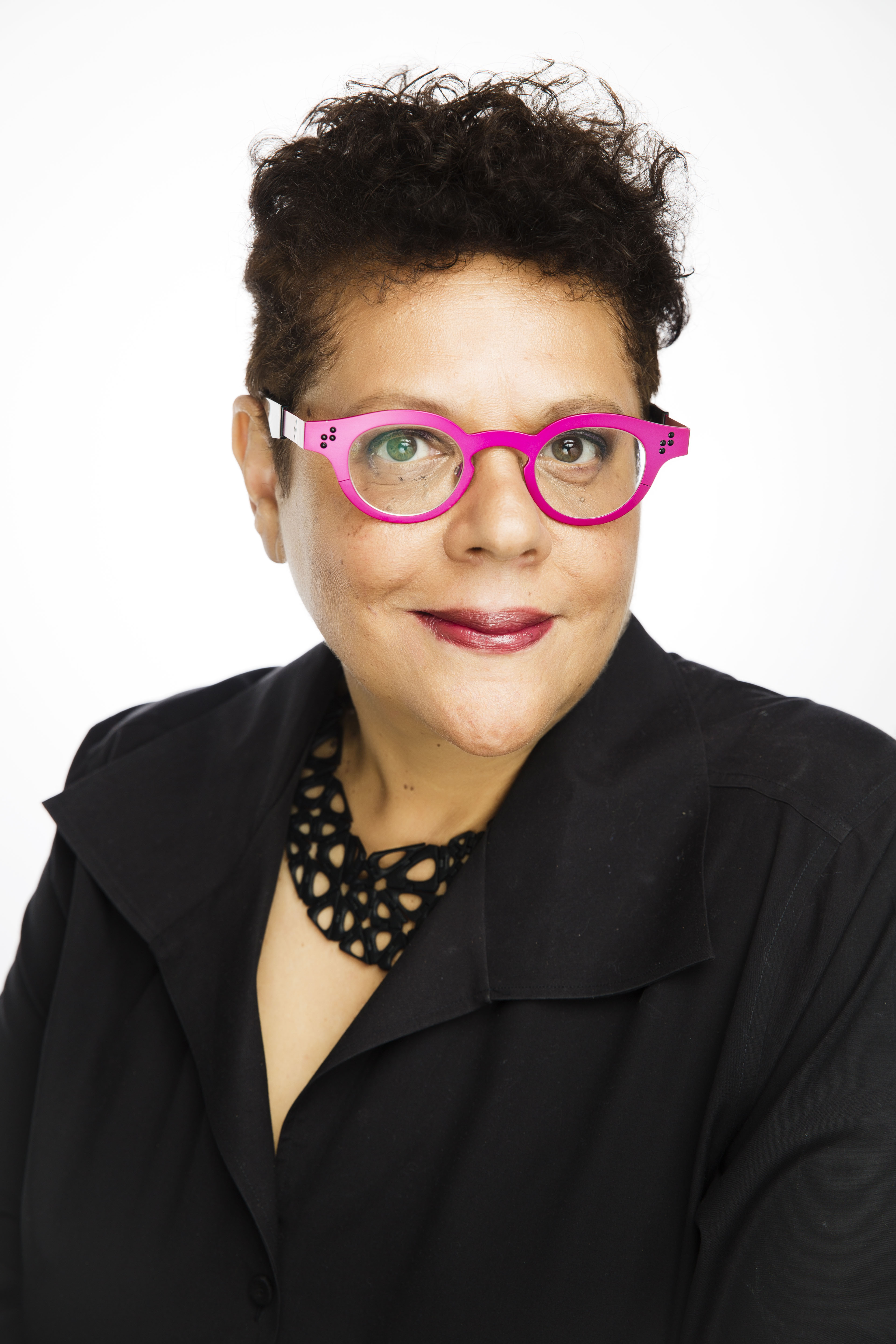 Just before 2020 began, professor of English and Africana studies chair Yvette Christiansë co-hosted the "Southern Crossings" event at Columbia to discuss the libretto she co-wrote for this opera about freedom and revolution in 1836. Alongside music composer Zaid Jabri and Columbia's professor of anthropology Rosalind C. Morris, Christiansë spoke on the project that restaged the failed dinner between famed astronomer John Herschel, his wife Margaret, and Charles Darwin.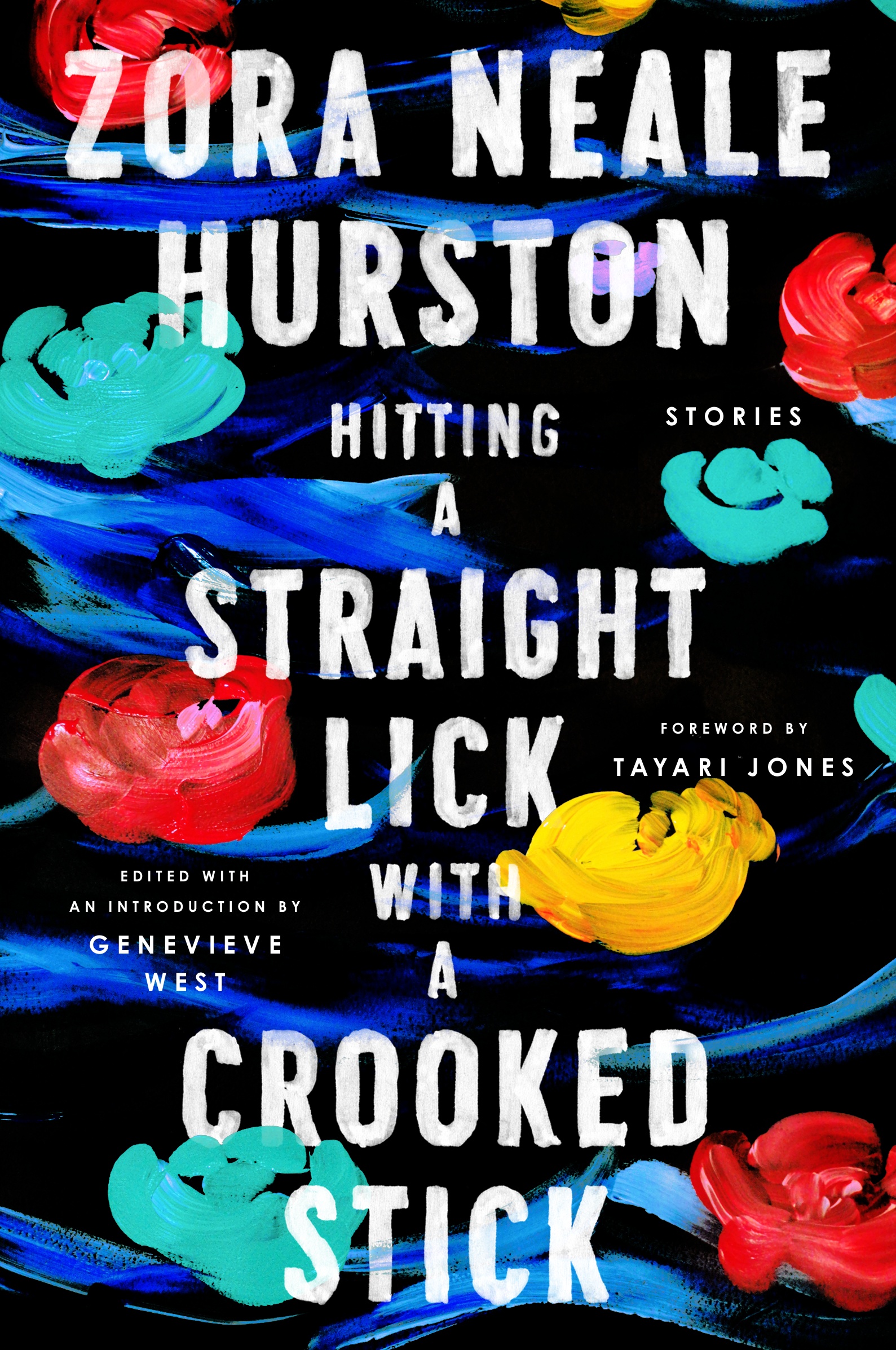 On January 14, the publisher for Zora Neale Hurston '28, the College's first black student, released her new book, Hitting a Straight Lick with a Crooked Stick (above). This collection of short stories dates back to her time at Barnard during the Harlem Renaissance, the groundbreaking 1920s arts movement to which Hurston made an indelible contribution. 
Shange and Black Creativity
Turning to another alumna whose contribution lives on, on February 10, the Africana Studies Department, in collaboration with the Barnard Library and Academic and Information Services (BLAIS), will host "'A Woman Who Knows Her Magic': An Immersive Shange Experience," a multimedia experience of words, sounds, and images from Ntozake Shange '70. In teaching Shange's writing in the course The Worlds of Ntozake Shange, Kim F. Hall, Lucyle Hook Professor of English and professor of Africana studies, incorporates Shange's archives, which the feminist writer gifted to the College in 2016.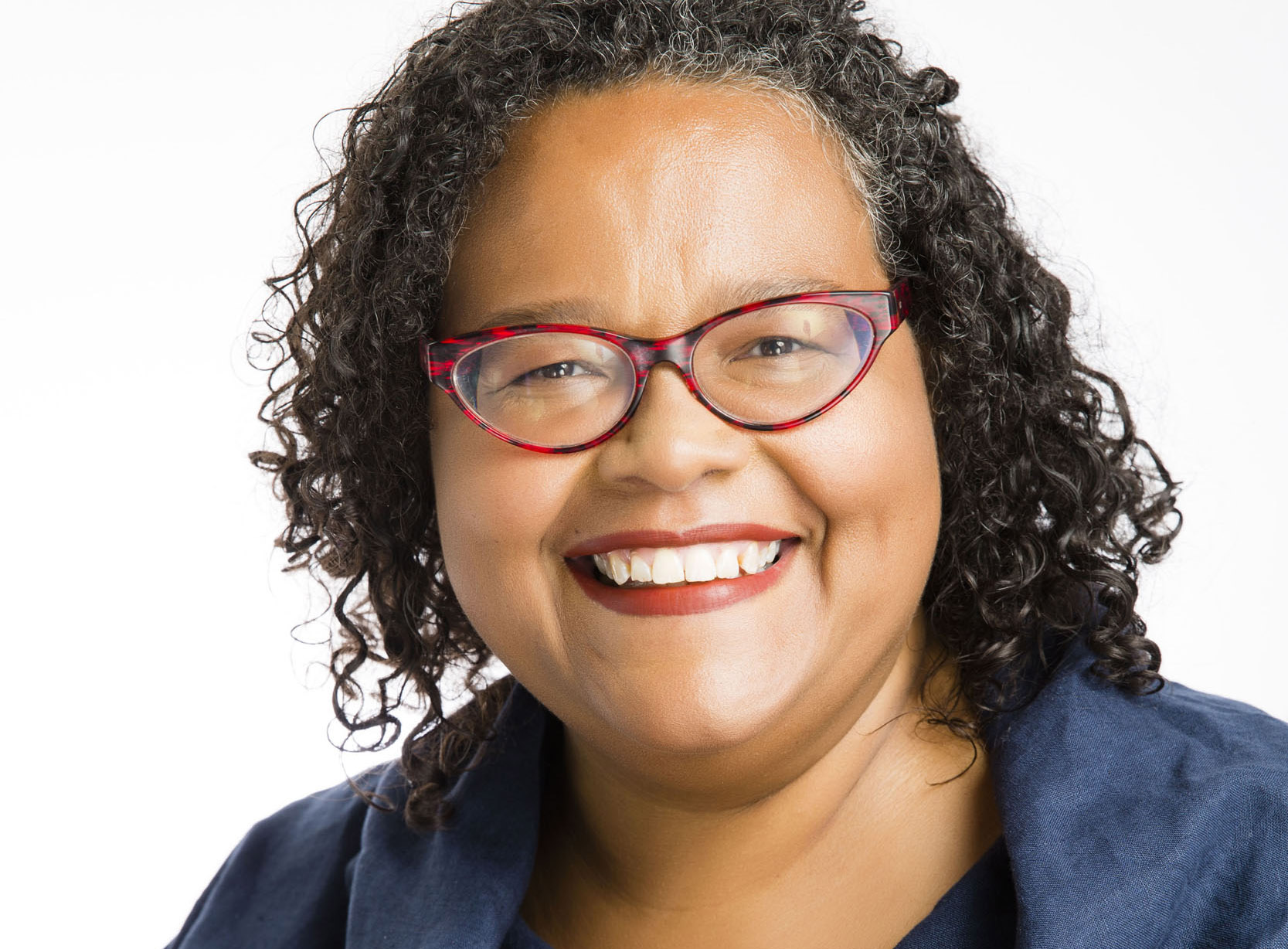 "Shange was an archivist of black lives, a brave visionary, and a feminist collaborator who put words to women's struggles and social issues before our culture had the courage to name them," said Hall. "As a Barnard student, Shange experienced many of the fears and challenges — with isolation, with mental health, with alienation — that confront our students now. Students who have worked with the Ntozake Shange Collection have found support and inspiration: Seeing her through the archive reminds them that they are not alone, that wisdom and power can come from many sources."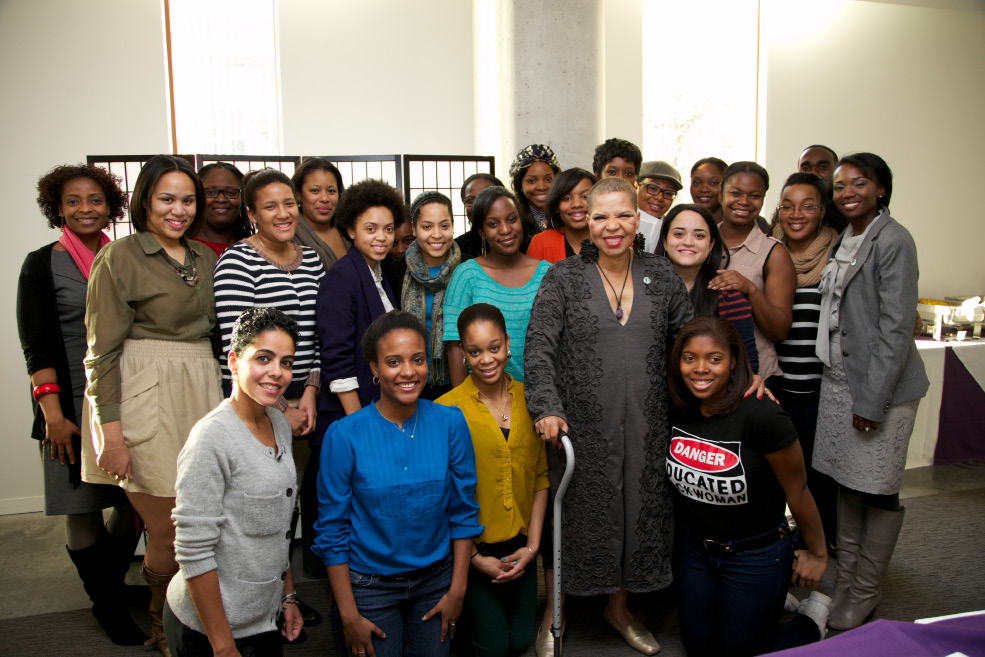 Hall also recently published her manifesto on Shakespeare and race, "BlacKKKShakespearean: A Call to Action for Medieval and Early Modern Studies," in the Modern Language Association's journal Profession. 
Centering the Caribbean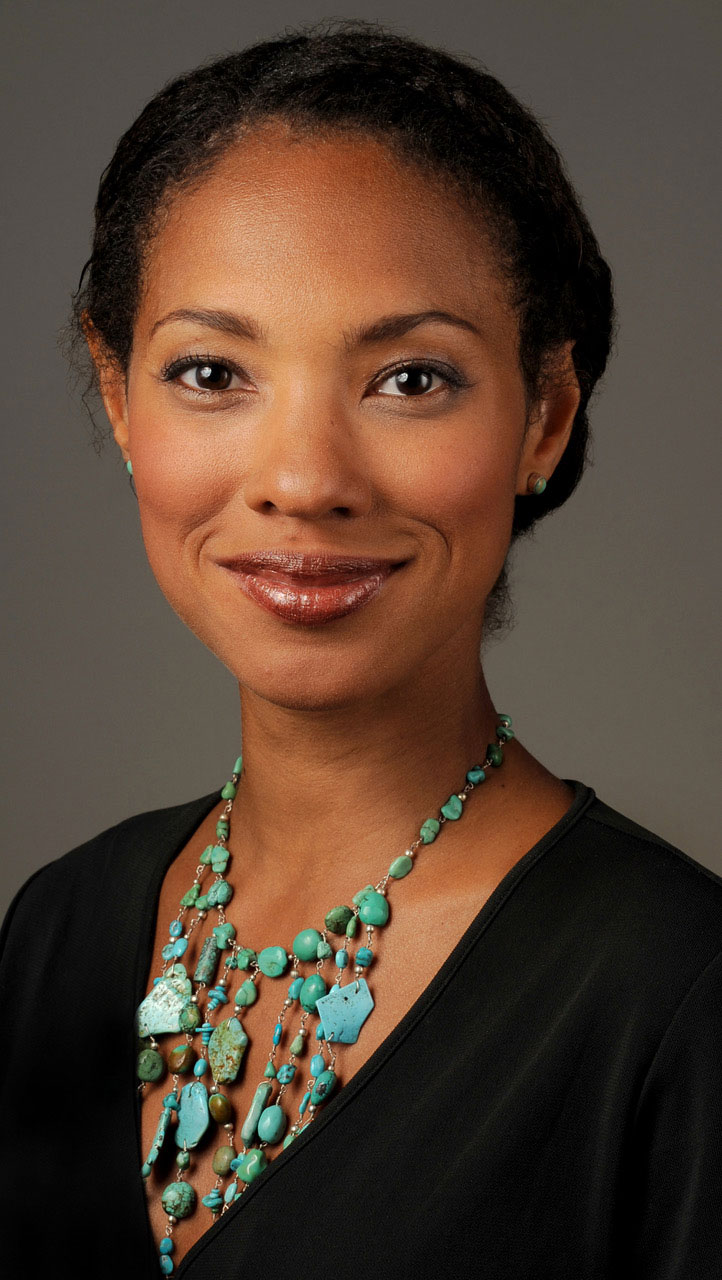 The day after Shange's event, Kaiama L. Glover, Ann Whitney Olin professor of French and Africana studies, will lead the Critical Caribbean Feminisms event on February 11, in collaboration with Barnard Center for Research on Women (BCRW) associate director Tami Navarro. When the pair first launched the fall and spring events in September 2015, they wanted to bring lesser-known writers together with more popular names and did so with author Edwidge Danticat '90 as the inaugural alumna. This semester, poet and former Glover student Alexis Pauline Gumbs '04, whose new book, Dub: Finding Ceremony, was published this month, will join Staceyann Chin, author of the new poetry collection Crossfire: A Litany for Survival, in conversation. (For more on Gumbs, read her interview "Break This Down: 'Dub.'") For Glover, the event helps to broaden the much-needed dialogue around black history. "It's a way to remind communities that American black isn't just U.S.-[born] black, that there's a wider diaspora," said Glover. 
Continuing the theme of the diaspora, Glover, along with Duke University's Laurent Dubois, created the digital "In All My Dreams" book club, inspired by Haitian author René Depestre's 1988 novel Hadriana in All My Dreams. During each online meeting, readers discuss the novel along with experts of Haitian literature, history, and anthropology. On February 19, Glover and Danticat will bring their visions of the African diaspora to the French Embassy in New York City for a Hadriana-inspired conversation about the novel. 
On February 21, Glover will showcase In All My Dreams — a Caribbean-focused, multimedia exhibition that intersects literature, history, and visual art. Developed in collaboration with Dubois and three Haitian artists — Tessa Mars, Mafalda Mondestin, and Nathalie Jolivert — the exhibit will open at the College's Louise McCagg Gallery. "In All My Dreams pushes back on the narrative of a Haiti that always has its hand out," said Glover, "and [invites viewers] to think about it as a place of contribution."
A Semester of Harlem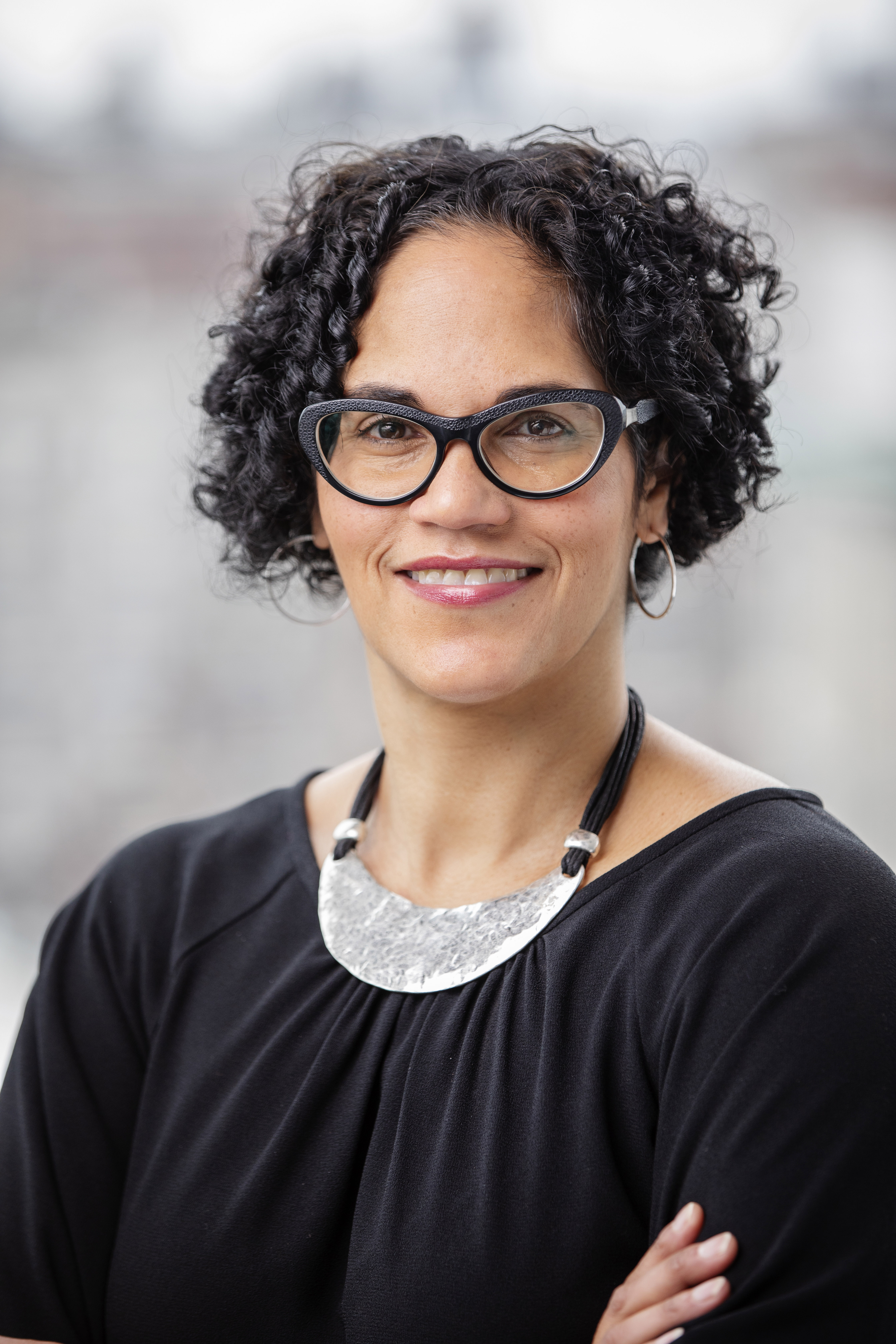 And keeping Harlem front and center, Monica L. Miller, associate professor of English and Africana studies, is teaching Home to Harlem, through Barnard's Harlem Semester program, now in its fifth year this spring. Miller will incorporate Hurston's Hitting a Straight Lick into her curriculum, which focuses on the legacy of the Renaissance.

"2020 is the beginning of what will be a hundred-year anniversary for so many Harlem Renaissance texts," said Miller of Hurston's latest book. "And what's amazing about this group of stories is that it features the writing that [Hurston] did while she was a student at Barnard and also participating in the earliest parts of the Harlem Renaissance. For example, the short stories talk about what it would have meant to be a young black woman in New York, at Barnard, and in the Harlem Renaissance."

During the Athena Film Festival (February 27 - March 1), Miller will moderate a panel discussion on art and activism on March 1, following the screening of Toni Morrison: The Pieces I Am. Morrison was Barnard's keynote Commencement speaker in 1979. Christiansë will join the panel, along with National Black Theatre CEO Sade Lythcott, a Harlem Semester partner, and film director Sekiya Dorsett (Stonewall 50: The Revolution).
 
Just as Morrison focused on destroying narrow narratives around the black experience, Miller will help students explore the expansive legacy of Harlem, transnationalism, and the diaspora, by collaborating with Harlem Stage and famed Afro-Swedish artist/activist Jason "Timbuktu" Diakité, whose memoir, A Drop of Midnight, was featured in the recent New York Times "Globetrotting" article for 2020. Most recently, Miller's efforts led to Diakité being named Barnard's spring 2020 Weiss International Fellow for Visiting International Scholars. 
Through this partnership, Diakité will foster an exchange with students: Barnard will host a book salon on campus (March 12), to celebrate the memoir's English translation publication, and students will attend one of his April performances at Harlem Stage for a study on prose and performance. In addition to Diakité, Harlem Semester is collaborating with a number of Harlem cultural institutions, including the Romare Beard Foundation and the Apollo Theater.