During the summer of 2020, Asha Futterman '21 was one of four young artists and writers from Chicago selected to participate in Rebuild Foundation's Reading the Black Library Youth Fellowship. Working with Stony Island Arts Bank's collections, Futterman researched and used materials from the historic Johnson Publishing Library and the Edward J. Williams collection of "Negrobilia" as inspiration for new personal work, whether that be as a performance or a publication. 
Although Futterman landed the fellowship on her own, the English and Africana studies major credits her three years as a student-researcher with the Barnard Center for Research on Women (BCRW) for laying the foundation. 
"At BCRW, I learned how to do in-depth academic research, so it was fun to use those skills to engage with archival material in a more creative form [for the fellowship]," Futterman said. 
As a sophomore in May 2019, Futterman collaborated with activist and BCRW Researcher-in-Residence Mariame Kaba to host the Radical Black Women of Harlem: A Walking Tour. On the tour, Futterman highlighted historic Black women who helped to radically change Harlem — from the College's own Zora Neale Hurston '28 to activist-scholar Pauli Murray. This year, even as COVID-19 has limited her ability to conduct some of her research, Futterman has remained undaunted from her hometown of Chicago. 
"I have been educating myself about community accountability through BCRW's Building Accountable Communities video series, and I am currently researching the abolitionist history of BCRW."
In this "5 Questions With …" Q&A, we celebrate Black History Month with Futterman, who shares how her journey as a researcher with BCRW allowed her to delve deeper into Black women's history.
What is your current research focus with BCRW?
At BCRW, my work with Andrea Ritchie [Researcher-in-Residence] is centered around police violence against women, transgender people, and sex workers. With Mariame Kaba, I researched Black radical women who lived in Harlem around the Harlem Renaissance.
How have you grown as a researcher with BCRW? 
I met Andrea Ritchie in Chicago the summer after my first year at Barnard at the Invisible Institute, which is a nonprofit journalism production company that I work with. That same summer, I also met Mariame Kaba at the Allied Media Conference in Detroit. I was excited that both people, whom I admire so much, happened to be in residence at BCRW, so when I came back to college I applied to work there. 
At the Invisible Institute, I researched police violence against women, so I was excited to continue that work with Andrea Ritchie at Barnard. I learned a lot from her about how to make aggressive FOIA (Freedom of Information Act) requests to the NYPD. I was also excited to focus on police complaints filed by sex workers because a lot of the women who filed complaints of gender violence in Chicago were sex workers as well, and it is important to me to document this pattern of abuse. 
With Mariame Kaba, I helped co-create the Radical Black Women of Harlem walking tour. I learned so much about inspiring women that I didn't know anything about before that research. I learned about Harlem in a more meaningful way. Mariame and I went on other walking tours around the city, so I also learned about radical histories all around New York. 
What have been some of your favorite BCRW projects or collaborations? 
The Radical Black Women of Harlem tour was definitely the most fun and intensive project I did at BCRW. I loved it so much because I learned about history and radical organizing that was centered in the place where I lived. It was really powerful to understand that so many women who have done amazing things, that still impact my life years and years later, may have lived right around the corner from me. Learning from Mariame Kaba was an honor. I think I learned more history in the short time — about six months — that I was working with her on the tour than I ever have before. 
Another project that will always stick with me is an experimental film by Tourmaline called Salacia. Salacia is about Mary Jones, a Black trans sex worker who lived in Seneca Village — the first free Black town in Manhattan. Hope Dector at BCRW gave me, and other BCRW research assistants, the opportunity to work as production assistants on Tourmaline's film. I am an actor, and I've done many plays at Barnard, but it has always been a dream of mine to make films and learn from amazing directors like Tourmaline. On the set of Salacia, I learned about working on a film set and about the history of New York, and I got to be an extra in the movie.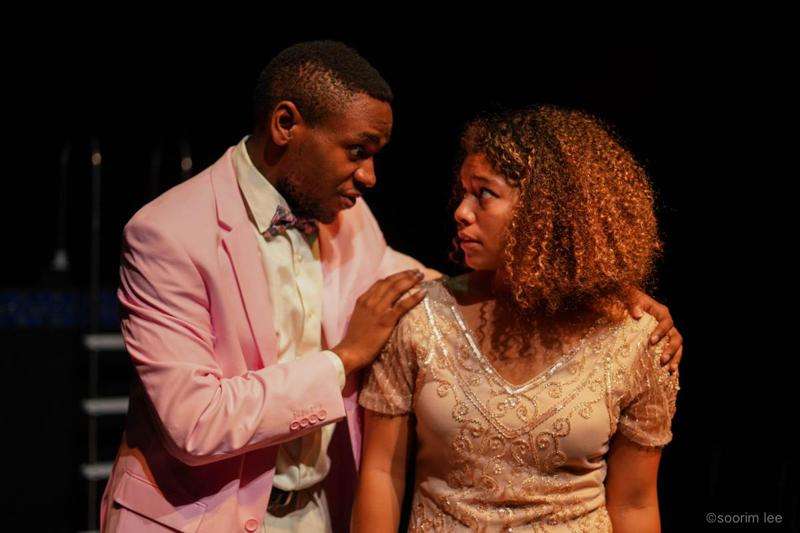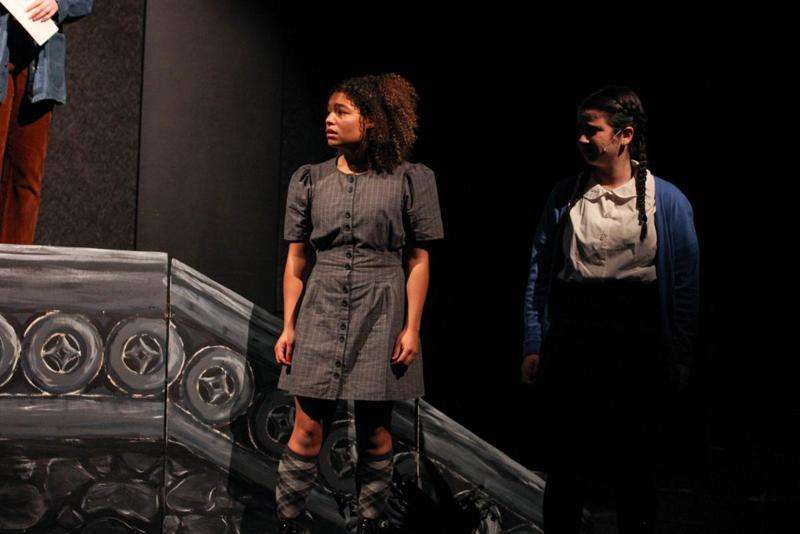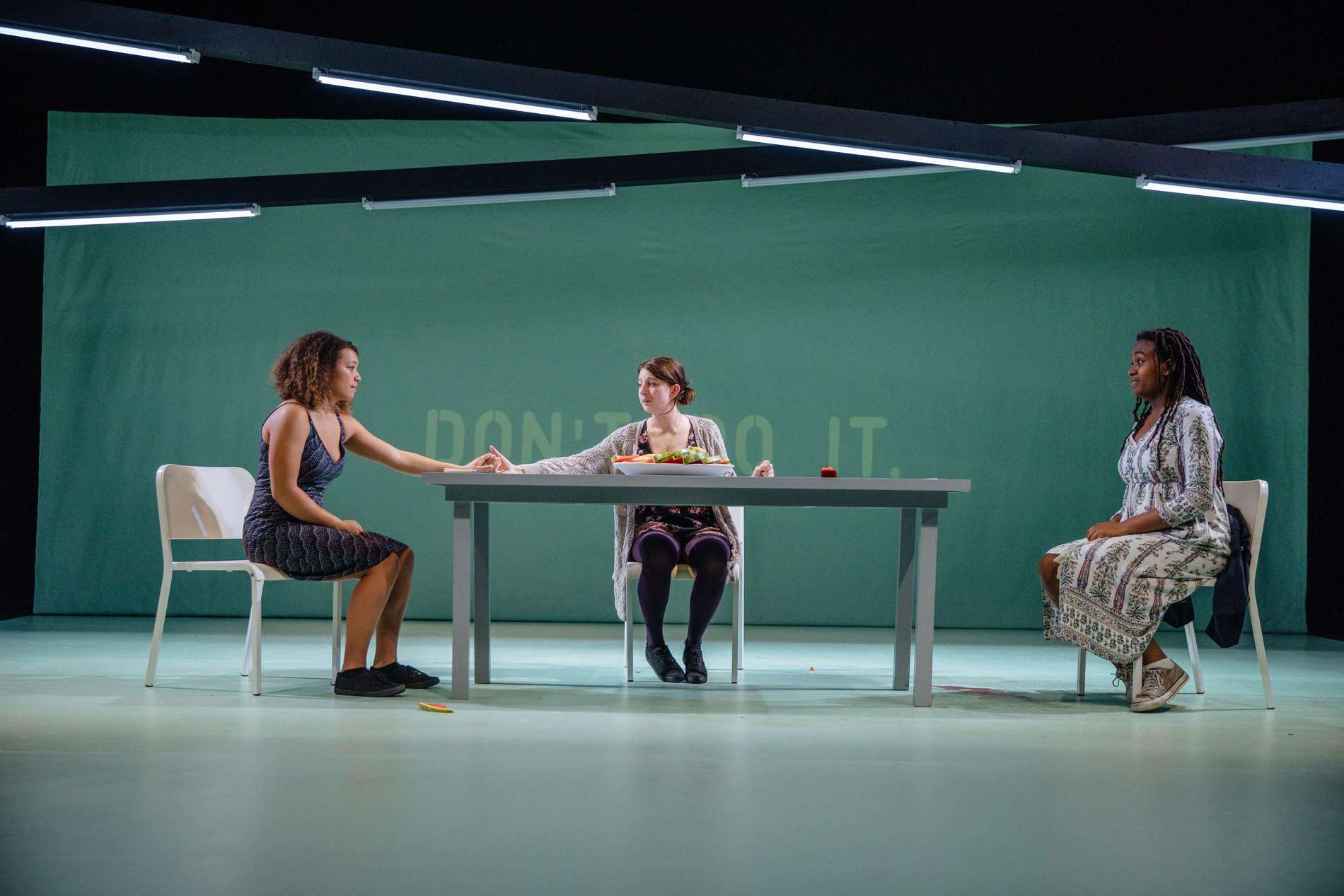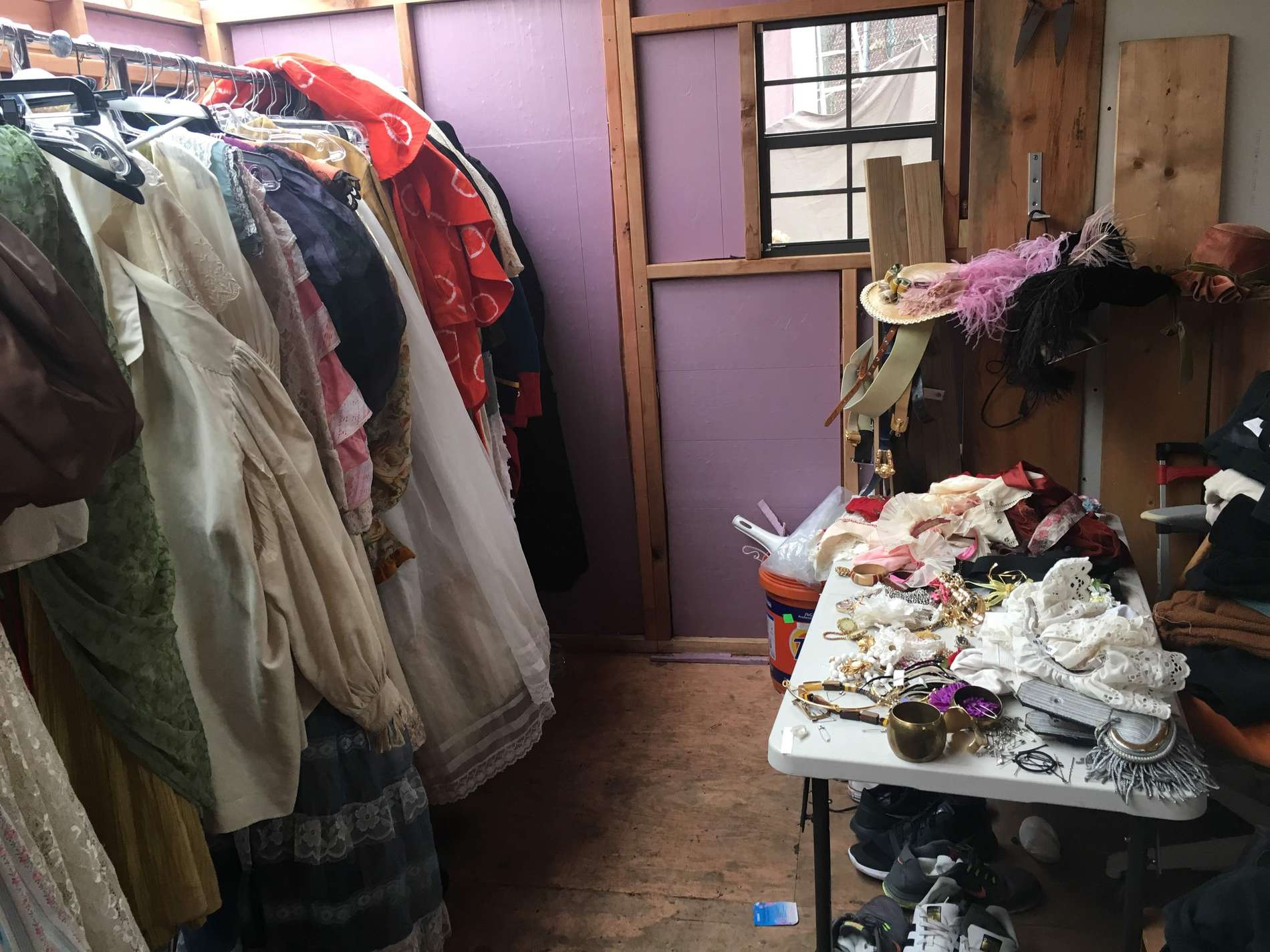 "The picture of me is from The Great Gatsby. I am playing Daisy and the other person in the photo is Blessing Utomi, who is playing Gatsby. Gatsby was directed by Nick Hermersman for the Columbia University Players." Photo credit: Soorim Lee
 
"This is from the play Spring Awakening, which was put on by the Columbia Musical Theatre Society. I played Anna."
"The picture is from Revolt. She Said. Revolt Again. It was directed by Colette Robert for the Barnard Theatre Department. The other actors in the photo are Nell Bailey and Phanesia Pharel." Photo credit: Stephan Yang.
 
On the set of Tourmaline's Salacia.
How did your recent fellowship with the Rebuild Foundation complement your English or Africana studies majors?
At Rebuild, I researched the Edward J. Williams "Negrobilia" archives, the Frankie Knuckles Record Collection, and the Johnson Publishing Company archives to create a poetry chapbook about Black nostalgia. This fellowship was really great because it taught me to engage with archival materials poetically. The fellowship also inspired my Africana studies thesis and gave me some materials to work with.
My thesis is about Black grief and melancholia. I am obsessed with the idea that abolition has always existed as a part of Blackness, even on the slave ship. In my thesis, I explore how melancholy shaped slave resistance using literature about slavery in the American South, specifically Toni Morrison's Beloved and Harriet Jacobs' Incidents in the Life of a Slave Girl. In my thesis, I argue that grief manifests as a revolutionary force for freedom in Black life.
Have you been surprised by anything you've learned about Black history, or that you were surprised wasn't common knowledge, during any of your research?
I think everyone should know that every radical thing you want to do has already been done, has already been fought for. Abolition exists in the past, present, and future. It is important to use history to guide activism. No one ever has to start from scratch; there are so many people who lived before us and live around us who can guide us. 
---
2021 Black History at Barnard events:
Feb. 4: We Have Been Here Before: Archiving Black Feminist Organizations
Feb. 5–19: Barnard Bold Conference 2021: Fostering a Culture of Care, Challenge, and Equity
Feb. 15: Unfamiliar Ecologies | Susan Ratner '86 Pedagogy Series