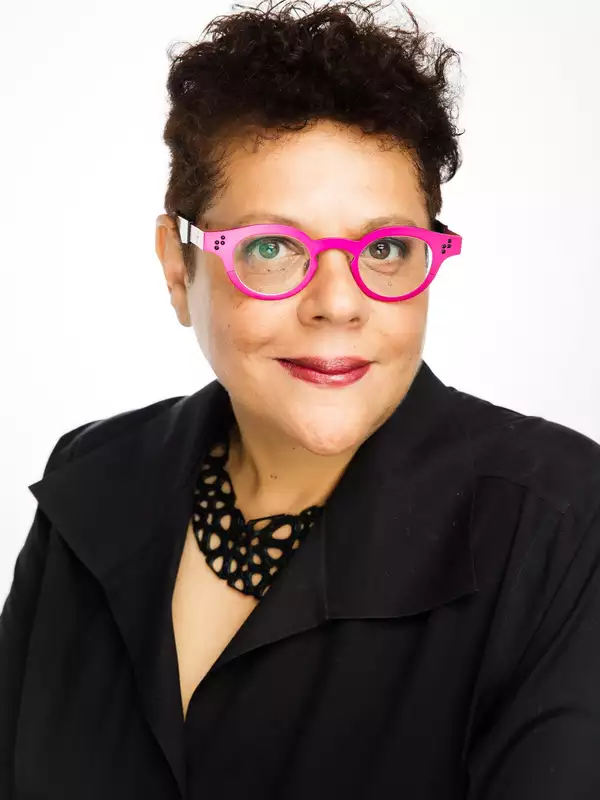 Yvette Christiansë
Claire Tow Professor of Africana Studies and English Literature
Department
Africana Studies, Women's, Gender and Sexuality Studies, English
Office
Contact
Yvette Christiansë is Professor of Africana Studies and English Literature at Barnard College. She is the author of Toni Morrison: An Ethical Poetics (Fordham University Press 2013). For some twenty-seven years, she has been researching the stall in a pursuit of complete European and American abolition of African slavery that resulted in almost a century of contest over the fates of Liberated Africans—those who were freed from the holds of slave vessels between 1807 and into the early years of the Twentieth Century. Her research has taken her to archives in the Indian and Atlantic Oceans, in the USA and within Africa.
Libretti
Together with Syrian-born, Polish-citizen composer Zaid Jabri, she and co-librettist (and anthropologist, filmmaker) Rosalind Morris of Columbia University, have been working since 2012 to bring to life the English translation of Abdulrahmin Munif's Cities of Salt (translated by Peter Theroux). On 22 July 2015, the Royal Opera House showcased three scenes and an intermezzo as part of the Shubbak Festival.
The opera tells of the momentous transformations that ensued after oil was discovered in the Gulf States in the 1930s. Christiansë and Morris have loosely based their libretto on the novel with the permission of the Munif family. The opera follows a Bedouin community forced to leave their desert oasis of Wadi al-Uyoun when it is overtaken by oil prospectors. Their exile takes them to the sea, where a small city is becoming a great port, its skyline lit by oil refineries. In this new world, the wadi's survivors come to understand that the love of power fuels history as much as oil. Caught in the whirlwind of forces embodied in the local oligarchy and a concern simply called 'the Company,' they must stake their own claim on humanity.
Morris and Christiansë conceived of the opera after reading Munif's novel. They were convinced of the need to render the story of individual men and women in operatic form to partake of the genre's emotional scope. For them, Munif's novel humanizes the epic of geopolitical conflict and environmental destruction to which we are all heir. They set about writing the draft of the libretto while still searching for a composer. Listening to the work of over 200 contemporary composers, they kept returning to Zaid Jabri's work.
Christiansë and Jabri have also been working on a song cycle titled 'Revolution/Evolution.' Songs from the cycle have been staged at Carnegie Hall (May 2017, with the Cecilia Chorus under the baton of Mark Shapiro), at the Beethoven Festival in Bonn (September 2016), and at the Radcliffe Institute (April 2017).
Yvette Christiansë was born in South Africa under apartheid and immigrated with her family to Swaziland and then to Australia before she immigrated to the United States.
Ph.D., B.A., University of Sydney
Women's Writing in Africa
Indian Ocean Africa
Indian Ocean Slave Trade 1807-1900
The British Colonial Archive
African Diaspora Studies
20th Century African American Literature
Postcolonial Theory
Race & Gender
Poetics
Creative Writing.
Christiansë is an award winning poet, novelist, and librettist. Her collections include Imprendehora (published in South Africa by Kwela Books/Snail Press 2009) and Castaway (Duke University Press, 1999). Her novel acclaimed first novel, Unconfessed, was published in the United States, South Africa, and The Netherlands (Other Press, 2006; Kwela Books, 2007; Querido, 2007).
This year, Barnard awarded two exceptional students — Amanda Taylor '22 and Makeen Zachery '22 — for embodying the spirit of the late Professor Prettyman. #CountdownToCommencement
May 16, 2022
To celebrate Women's History Month (March), all month long we are highlighting select lists of Barnard's dedicated faculty who have been previously recognized with teaching and leadership awards.
March 1, 2021